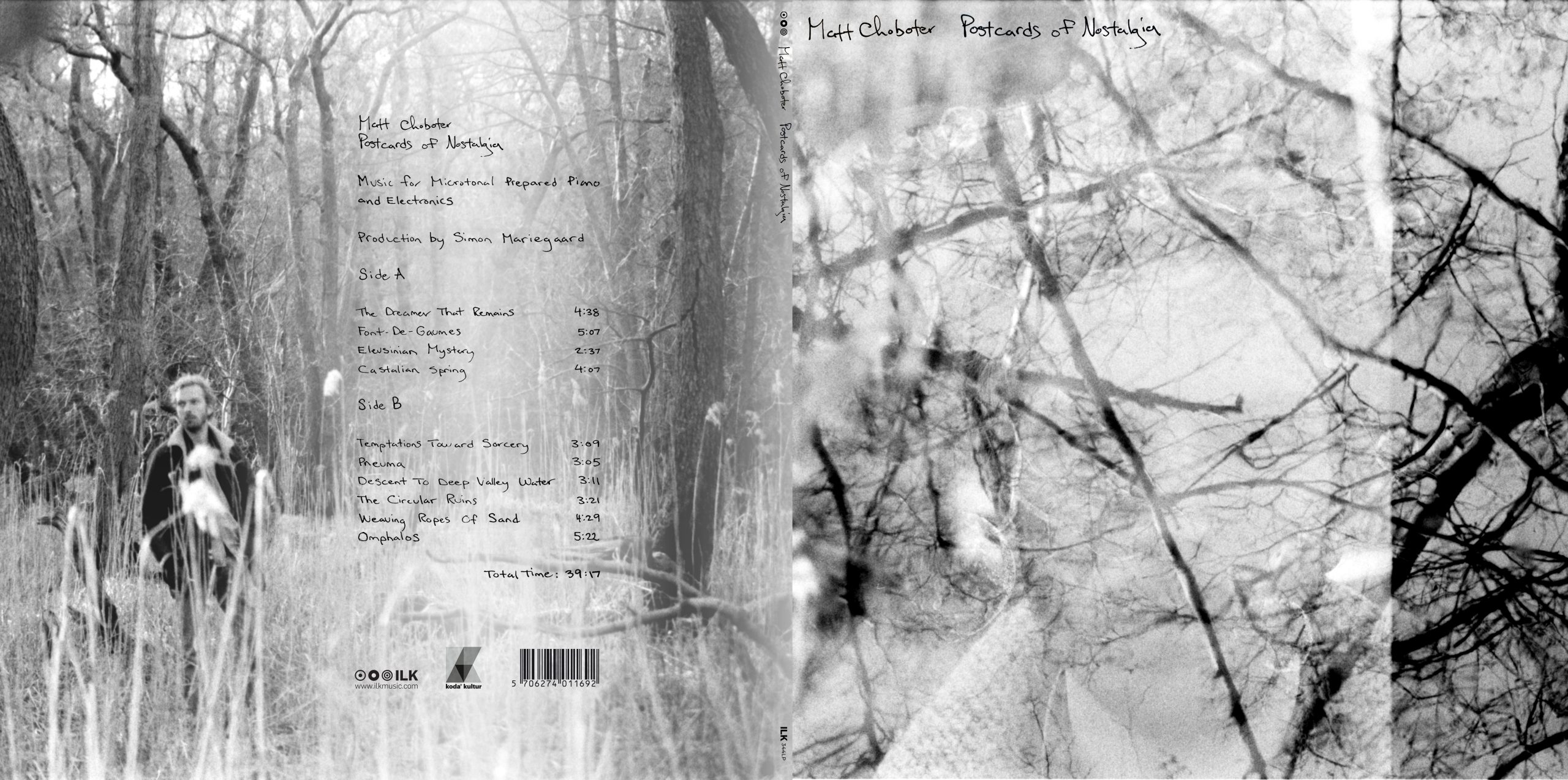 Postcards of Nostalgia |
"Postcards of Nostalgia" is a labour of love, a genre-defying collaboration between composer/pianist Matt Choboter (CAN/DK) and producer/sound installation designer Simon Mariegaard (DK). 
An offshoot of my post-graduate artistic research at the Rhythmic Music Conservatory, the project stems from the curiosity of moving beyond the fixed pitches of western tuning and into a continuum of post-colonized sound possibilities. I ask questions like: how can a new tuning system combine with Balinese gamelan-inspired preparations to re-contextual and re-imagine the piano from a multi-cultural perspective? And how can this instrument merge with spatialization, pre-recordings and electronics to create embodied experiences for audiences?
Exploring spatiality we attach tactile transducers to the piano soundboard, metallic objects, cymbals and the floor which makes each object or surface a speaker. The objects/surfaces amplify moment-to moment sound compositions and pre-recordings into a space that now becomes an interactive and embodied medium for the audience and us the performers.